BIG IDEAS FOR RESORT LIVING
Technology and innovation create affordable, livable residences at one of North America's most sought-after mountain resort destinations.
Technology, innovation, and design are converging to make smart resort homes affordable—and desirable—to a new generation.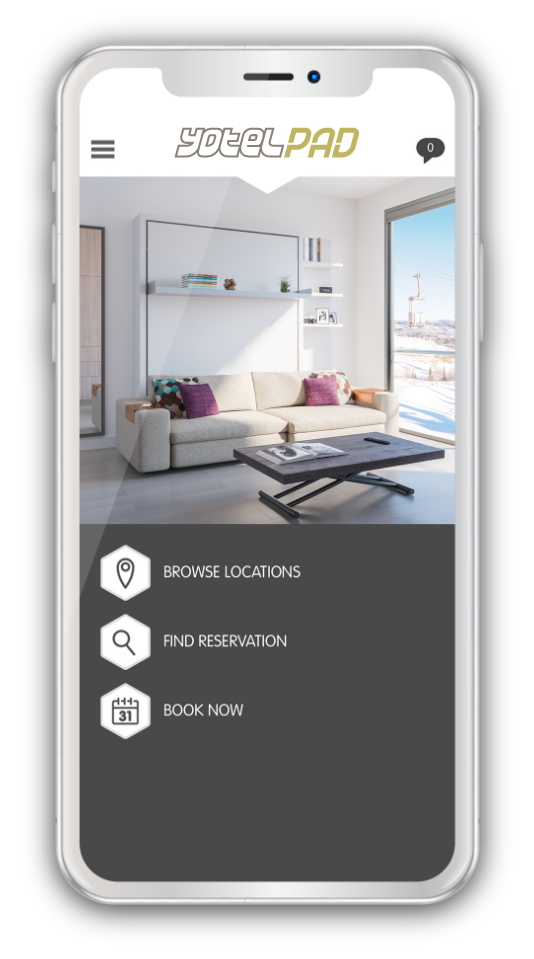 TECH SAVVY
Make reservations
Mobile check in/out
Paperless contracting/booking via yotel.com
Locally curated concierge support 24/7
Schedule YOTEL Fix It and Housekeeping Crews
Receive notifications about social events
IN THE NEWS
Read the latest Articles and Press Releases about YOTELPAD.