EVERY INCH EFFICIENT
Home to the storm-chasing nomads, the urban escape artists, the telecommuters who emphasize life in their work/life balance, and the playful families who fit an entire vacation into every weekend.
World's smartest resort homes
There's no place like home. We get that. Your home is an extension of who you are. So we designed YOTELPAD with you in mind. Providing a family of four with everything they need to have fun on the mountain. The perfect balance between efficiency, technology, and style.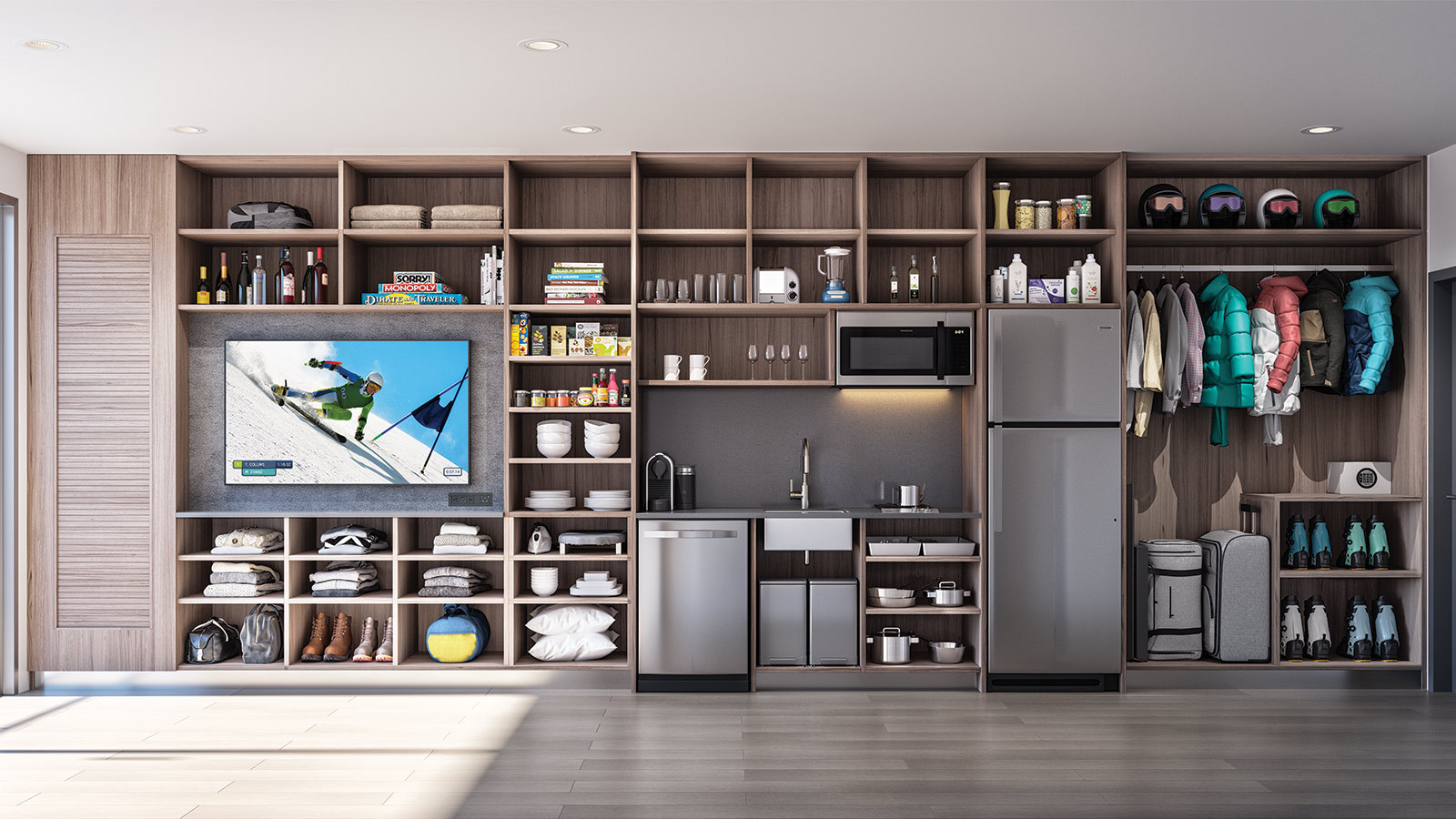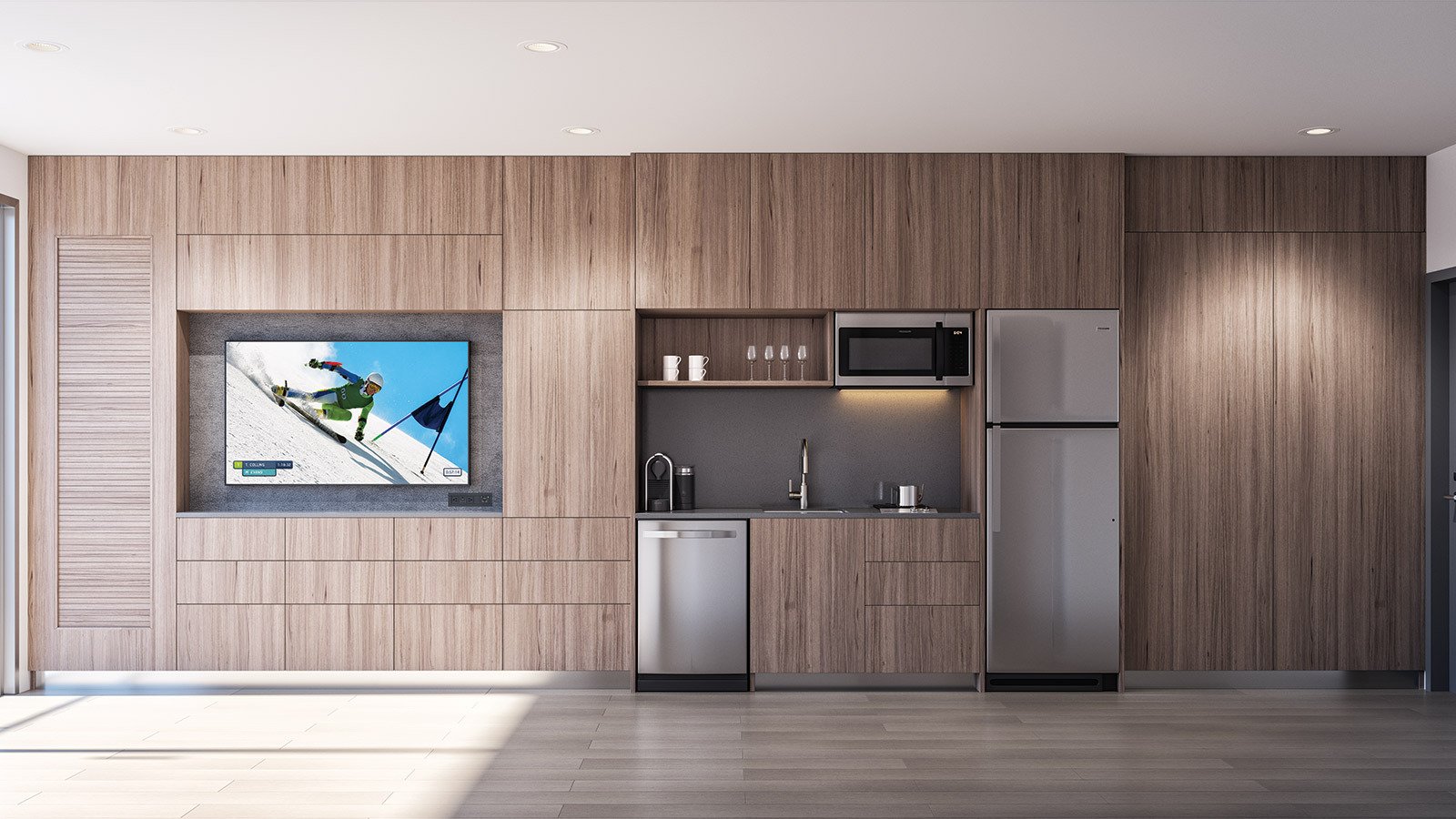 EVERYTHING AT YOUR FINGERTIPS
Your private PAD comes fully furnished and equipped, from linens to knives and forks. Kitchenware and gadgets are neatly organized and within easy reach in the kitchen wall. A large-screen TV is perfect for movies and games.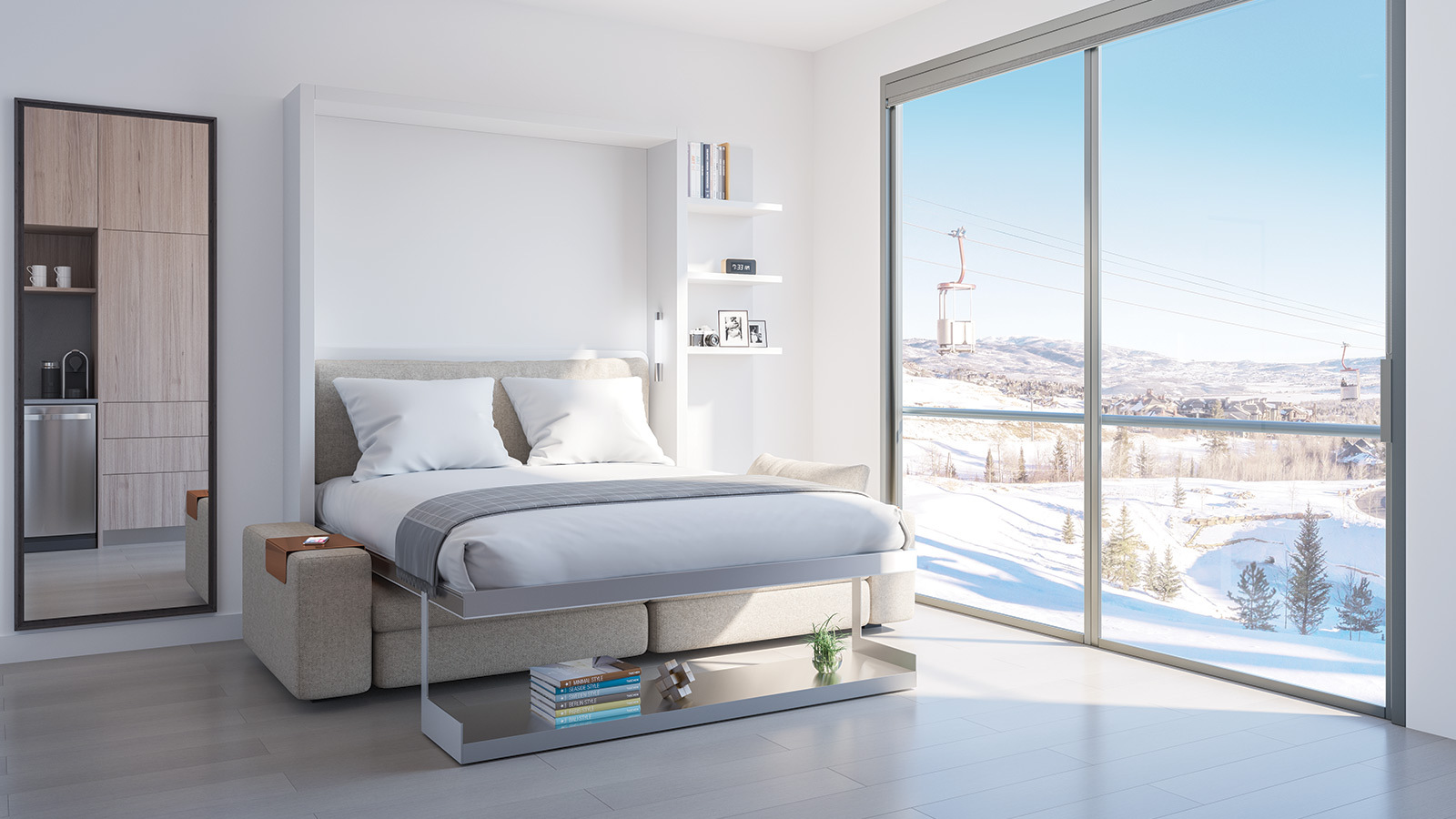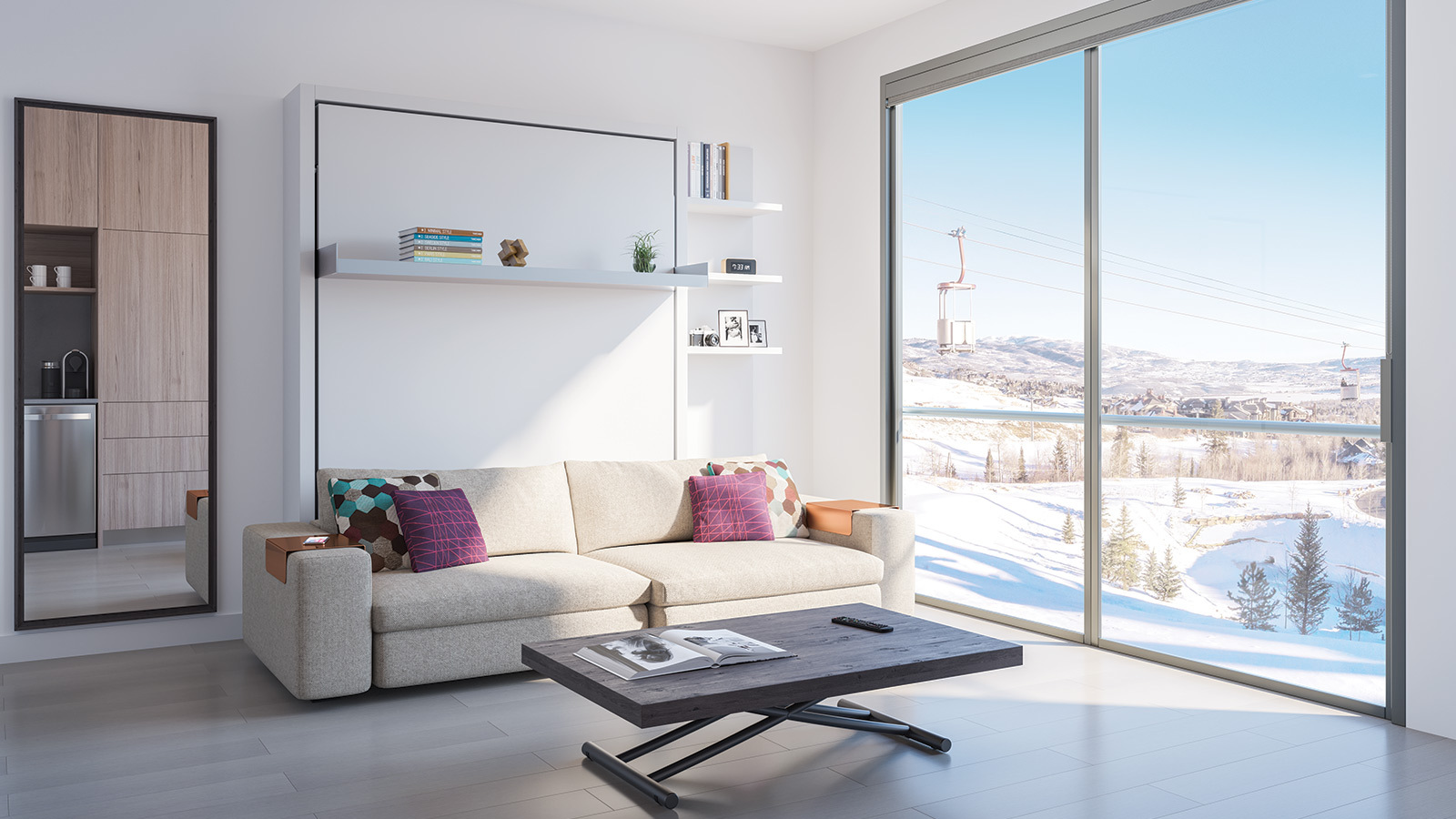 Ready for bed? The comfortable sofa conceals an equally comfy wall bed. Just remove the back cushions and lower the bed over the sofa— you don't even have to empty the integrated shelf. There's storage space at the front and beneath the seat.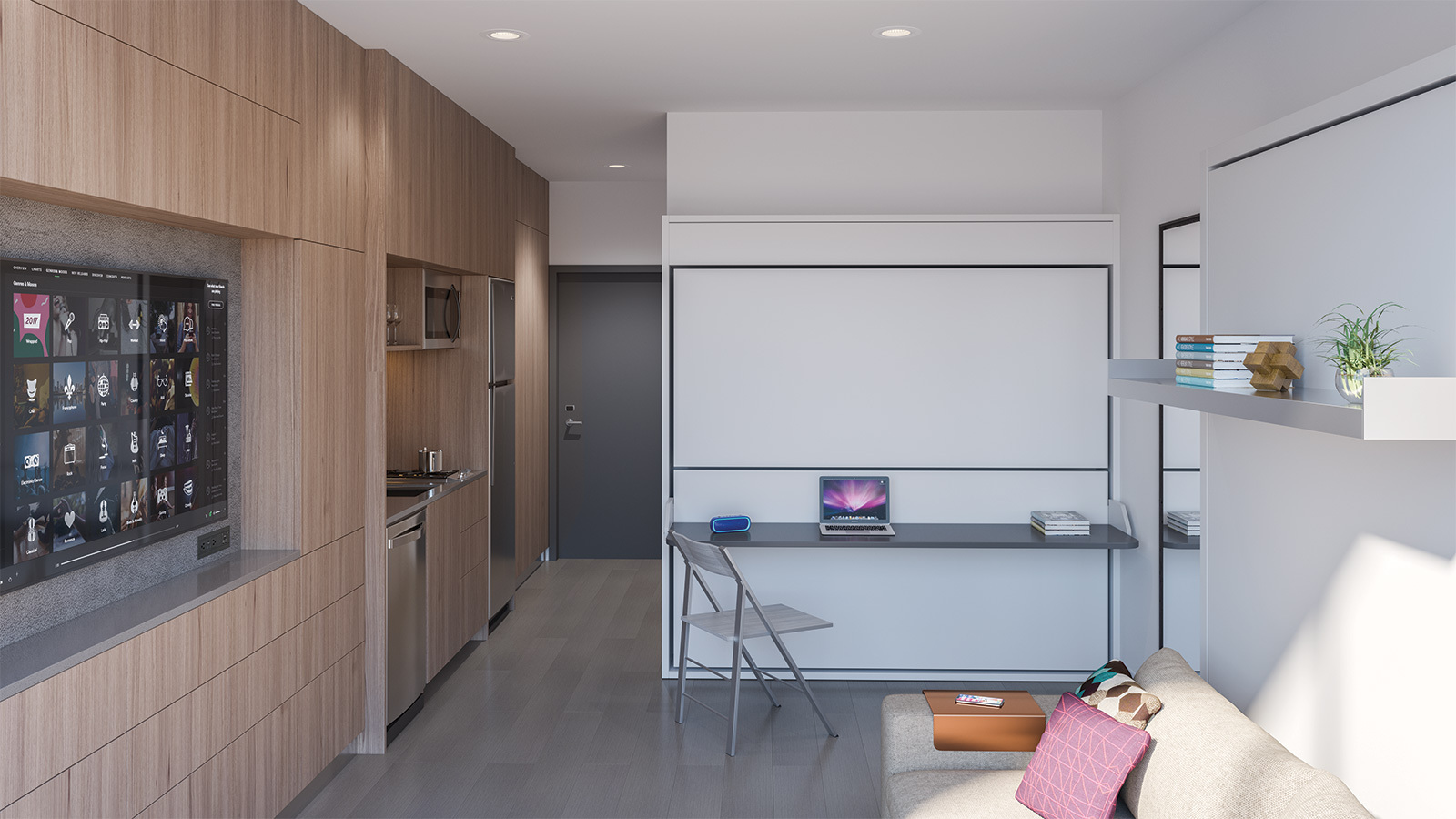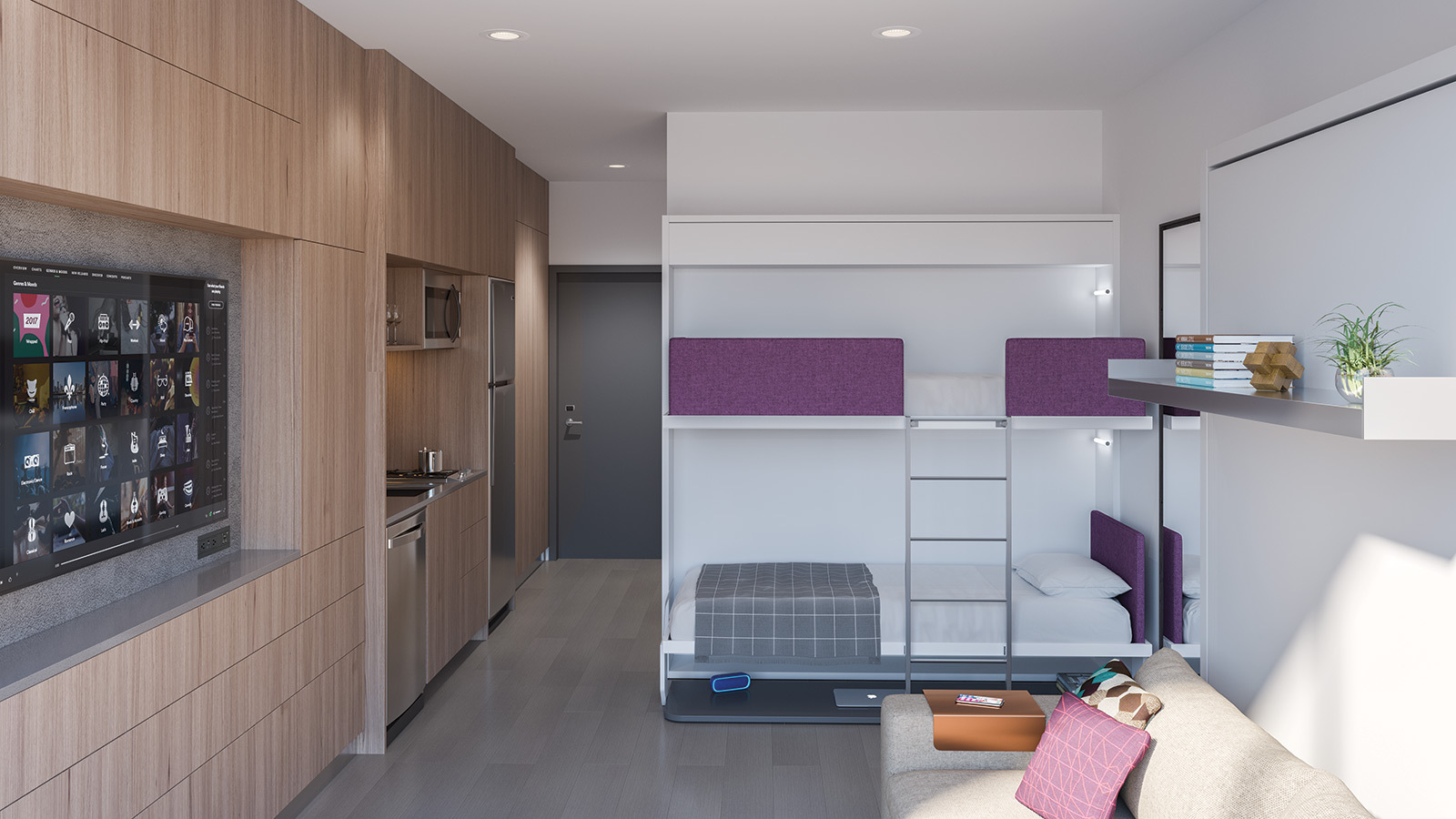 You've got a desk that makes it easy to balance your playtime with a bit of work. It can double as a kids' table for eating or coloring, and also turns into a pair of cozy bunk beds. Kids will have fun climbing the ladder to the top bunk.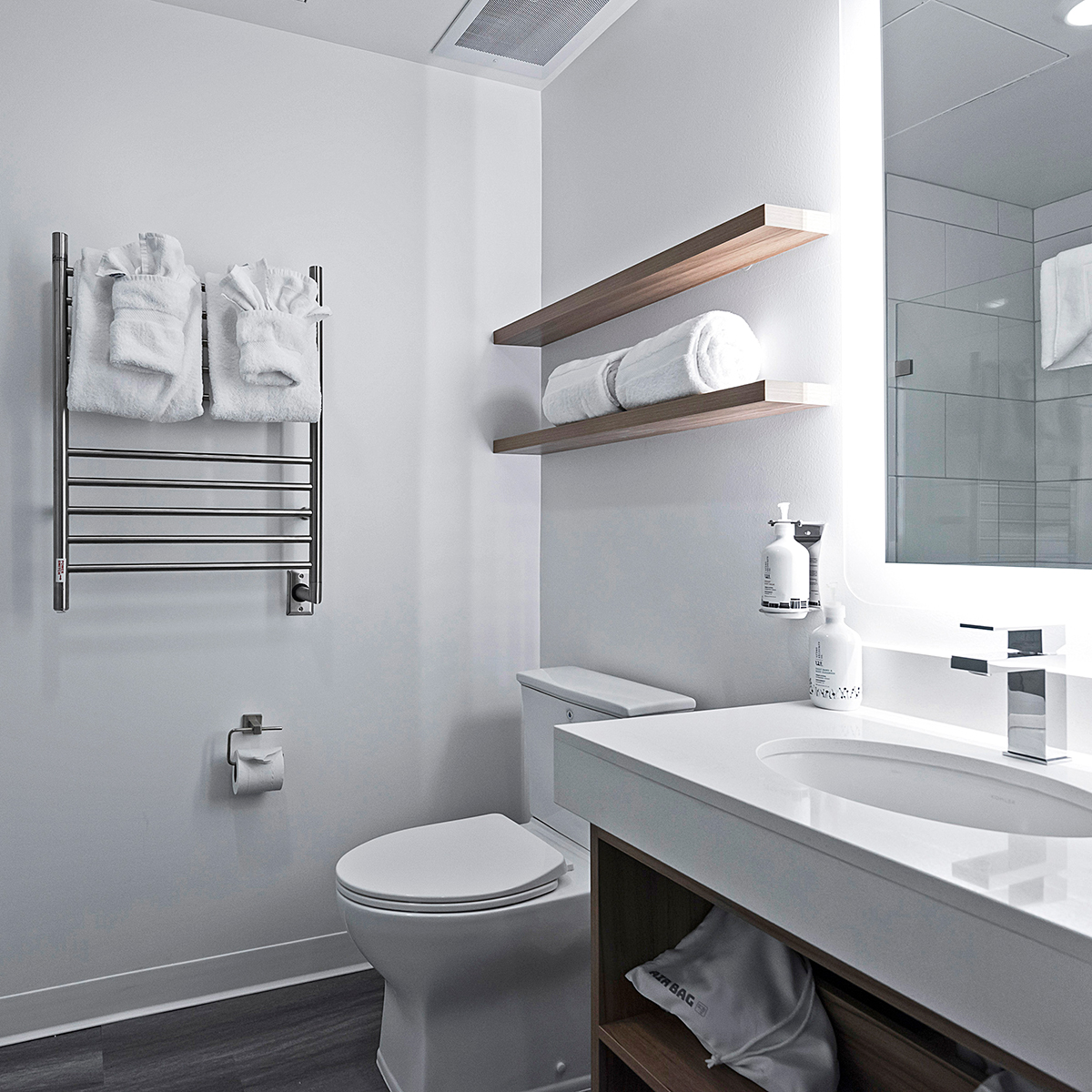 BATHROOM FEATURES
Take a hot shower after a long day on the slopes. Features include a vanity with illuminated mirror and a heated towel rack keeping your gloves and beanie warm and dry.
WHAT ELSE?
Residence Highlights
LIVING
High-performance space
Every inch planned
8' wide window with Juliet balcony
Signature cabinet wall
Vertical roller shades
Techno wall: large-screen TV with multi-function plug (in select homes)
Transforming furniture: sofa, queen bed, bunk beds, dining table, etc.
LVT Flooring
KITCHEN
Quartz countertop and backsplash
Stainless steel appliances
Cooktop and microwave
BATHROOM
Frameless glass shower
Heated towel rack
Quartz countertop and undermount sink
Premium plumbing fixtures